Whether you have recently set up your construction business or are simply looking to increase your workload, you may benefit from outsourcing lead generation to an expert company like Sales Drive. Having a bespoke lead generation strategy can help you gain valuable clients that will increase the profitability of your business and facilitate future growth.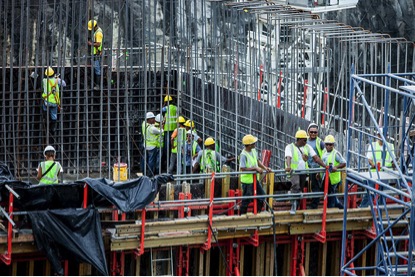 Businesses in the construction industry can benefit greatly from investing in telemarketing lead generation.
Image source: https://farm9.staticflickr.com/8222/8261699153_7bc4f48743.jpg
Research and data management
One of the most important stages of the lead generation process is the initial research and data management. This involves identifying the audience your construction business should be targeting and the best way to engage with them. Outsourcing this to a professional marketing company specialising in the construction industry will save you time and money.
We use our skills, experience and up to date technology to create unique marketing strategies and campaigns for our clients. Each campaign we create is completely unique and developed to maximise return on investment.
Marketing your business
When it comes to marketing a construction business, there is not a 'one size fits all' approach that you can take. Using the research and data collected, a lead generation company, like us, will be able to determine the best approach to marketing your business.
Something that the majority of our clients from the construction sector find very beneficial is telemarketing. We contact their target audience on their behalf, using our expert marketing techniques to sell their services. This results in the generation of meaningful leads that progress to make hundreds and thousands of pounds for our clients.
Although we specialise in telemarketing and telesales, we appreciate that it is not the only method for marketing your business and can provide advice on content marketing, email marketing and social media marketing. A combination of these channels, along with an effective telemarketing strategy for your construction business will achieve the best possible results.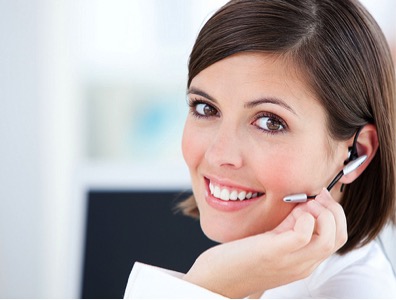 Telemarketing is not a matter of cold calling random people. It is about developing a thoroughly research strategy that will help you engage with your target audience and generate high quality leads.
Image source: https://farm9.staticflickr.com/8455/7943548202_b4fc9c1b21.jpg
Customer relationship management
Lead generation is not just about finding the leads but seeing them through to the point of sale. Customer relationship management is therefore essential to all construction businesses. It is important to make sure you have a proper method in place for capturing leads. A good lead generation company, like Sales Drive, will nurture your leads and ensure they are properly managed to achieve their maximum potential.
Sales training
Something that we also believe in is passing our skills and knowledge of lead generation onto our clients. Unlike other companies, we provide lead generation support and training services to businesses in the construction industry. With our help, you can train up your sales team, teaching them telemarketing techniques and processes that will win you jobs. Our lead generation sales training will make your business more competitive and maximise your sales potential.
Increasing productivity and achieving higher profits
Lead generation support services will ensure that your company is never without work. Through tailored telemarketing approaches, meaningful leads can be generated that will result in your business achieving higher profits. Over time the increase in your profits will allow you to expand your business, target wider audiences and achieve your company goals.
Conclusion
If you are looking for an easy and quick way to gain new clients, we highly recommend investing in lead generation. A tailor made lead generation strategy will not just generate any old leads for your company, but high quality, profitable sales leads that will make your business money. Using a combination of methods and technology, Sales Drive are the ideal company to help you generate B2B leads and achieve your construction business's goals.
Image credits: World Bank Photo Collection & Prospection Telephonique