Hello and welcome to our brand new blog. Here we will share the latest industry news, marketing tips and everything you need to know about lead generation. To kick things off, we thought we would share a little information about Sales Drive so you can get to know us better.
About Sales Drive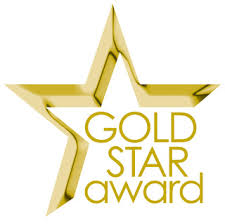 With a gold star accolade the team here at Sales Drive has been providing creative sales support strategies and lead generation to businesses all over the UK since 1992. We are based in Oxford and specialise in providing telesales solutions and valuable exposure to companies in the construction, education, health, leisure, sports, local authority, housing, manufacturing and distribution sectors. Over the years we have built up a loyal base of clients, though we are always on the look out to share our knowledge and experience with new businesses too.
Our services
From looking at our website, you will see that we provide a number of different services, each which relate back to telemarketing and lead generation. We can help you with all aspects of the sales process, from collecting data and research to setting up business appointments with prospective clients. Not only do we facilitate the lead generation process for our clients, but we also help them to develop valuable business strategies that take their companies to the next level.
Tailor made strategies
The sales strategies we design and develop for our clients are one hundred per cent bespoke. We understand that every business is different, which is why we think it is important to create unique and flexible strategies tailored to meet the needs and requirements of each company we work with. Working closely with you, the business owner, we will come up with realistic and measurable sales goals that work towards achieving your company's overall objectives.
Corporate events
Sales Drive can also organise corporate events like exhibitions and seminars on your behalf to generate leads and boost sales. Corporate events are great for influencing decision makers and closing business deals, though they can be costly and time consuming to organise. Outsource this work to us and you can have the peace of mind that your event will run smoothly and be attended by prospective clients, helping you stand the best chance at maximising your return on investment. For more information about our services, feel free to have a browse of website, visit the FAQ page or call one of our friendly operatives.
Our clients
As previously mentioned, we have built up a loyal base of clients over the years, including small start up companies and large organisations like Dell, the NHS and BUPA. Where we differ from other telesales and lead generation companies is that we take a personal approach to everything we do, ensuring that we represent our clients well and have a clear understanding of their values and goals. Sales Drive offers so much more than your average telemarketing company.
We hope you have found this post useful and have enjoyed getting to know a little bit more about our company. Be sure to check back regularly for tips, tricks and news on marketing and lead generation. We hope to make our blog a hub of information for new and existing clients. If you are looking for new ways to promote your company or ways to increase opportunities for growth, get in touch with Sales Drive today.