Although we live in an era where businesses are using everything from social media to content marketing to generate new leads, telemarketing is still a necessary practice for those wanting to proactively push their products and services. That's not to say that telemarketing should be used instead of newer practices like social media and content marketing, in fact it can actually complement all of these new channels. Here we will examine the importance of telemarketing in lead generation and its role in the modern world of business.
Telemarketing is still as important to lead generation today as it was before social media and content marketing came along.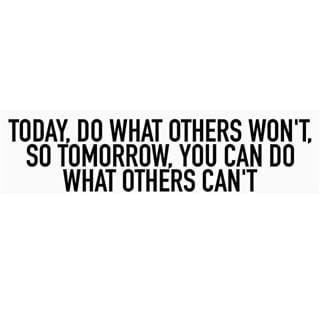 What is telemarketing?
Telemarketing is very often confused with telesales, however the two are separate entities. Whilst telesales is predominantly used to gain sales over the phone, telemarketing is used to build relationships and generate potential leads. For example, whereas a telesales operative's job would be to close the sale over the phone, a telemarketing operative's job would be to book and arrange appointments with prospective clients.
Whereas telesales calls tend to be scripted, telemarketing calls are a little more relaxed and conversational. It is the job of telemarketers to approach potential clients (over the phone) and drum up interest in the company's products or services. They can gain valuable information from the people they call, such as their interests, needs and requirements, which can help the company to build stronger and more effective marketing campaigns in the future.
Integration with other marketing channels
Whilst there are a number of new channels businesses can use to market their products and gain valuable leads, there is still a place for telemarketing. Today it is very common to find companies integrating telemarketing practices with social media, content marketing and other promotional efforts that result in lead generation. For example, many companies use telemarketing as a way to engage with contacts found on social media sites with the aim of generating meaningful leads. Telemarketing can also be used to follow up on online events like webinars or content downloads as a way to nurture leads and increase sales.
The use of cold calling
Despite its connotations, if carried out correctly, cold calling can be incredibly beneficial to businesses. Not only does it allow them to assess the needs, requirements and interests of prospective clients, but it also allows companies to clear up any doubts prospective clients may have about their products or services.
The problem with cold calling is that so many businesses get it wrong and end up frustrating and harassing the people that could have gone on to become valuable customers. This is why it is recommended that you outsource telemarketing to professionals who have the skills, knowledge and experience to go about cold calling the right way.
Our services
Whilst Sales Drive may fall under the conventional 'telemarketing company' umbrella, we are so much more than your average telemarketing company. We understand that telemarketing requires a strategic and targeted approach, which is why we get to know each of our clients and create bespoke strategies that incorporate their goals and values. If you require any more information about our telemarketing services, please get in touch.
Conclusion
Even though companies can engage with their target audience and generate leads through various new channels today, telemarketing is not something that should be forgotten. It is highly recommended that you integrate telemarketing into the appropriate advertising and marketing campaigns in order to achieve the best possible results for your company. When executed the right way and used as part of an intelligent marketing plan, telemarketing will prove to be a vital and valuable business opportunity that you cannot afford to miss out on.